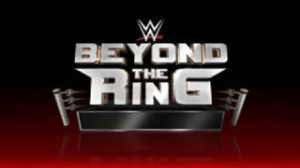 As many people may know, the WWE Network is up and running. There are definitely some interesting original programs on there. One of those programs is called "Beyond the Ring". This program shows behind-the-scenes documentaries from DVDs/Blue Ray discs courtesy of WWE Home Video. Below are the documentaries that the WWE Network has aired thus far.
Shawn Michaels vs. Bret Hart
This is the documentary that gives the inside scoop on the classic rivalry between Shawn Michaels and Bret Hart both inside and outside of the ring. One interesting fact people will find out is the fact that the animosity between these two started quite some time before the infamous "Montreal Screw Job" took place. I am definitely glad that they ended up patching things up in the end.
Stone Cold Steve Austin
This is a documentary that tells the story about Stone Cold's rise to fame. It goes back to his early days in WCCW and USWA to his average rise in WCW and ECW all the way to his rise to superstardom in WWE. There were definitely a lot of interesting things shown in this, but there is one thing that wasn't shown that I wish …