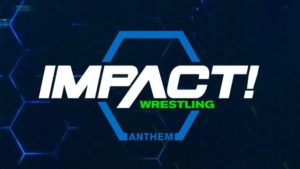 1. Members of American Top Team who do not work for/who never have worked for IMPACT Wrestling are banned from all IMPACT Wrestling events for life, specifically Dan Lambert.
2. Josh Mathews is relieved of his announcing duties.
3. Taryn Terrell returns to IMPACT Wrestling.
4. The IMPACT Wrestling fans get to see more of Abyss and less of his alter ego, Joseph Park.
5. Moose becomes IMPACT Global Champion.
6. Alisha Edwards returns and becomes IMPACT Knockouts Champion.
7. IMPACTWrestling.com makes a page with all of the champions in the company's history.
8. Someone goes into the IMPACT Wrestling Hall of Fame this year.
9. Abyss vs. Kongo Kong in a Monster's Ball Match.
10. Global Wrestling Network starts airing live IMPACT Wrestling Pay-Per-Views.…